The Greater Houston Stamp Show
2021 Exhibits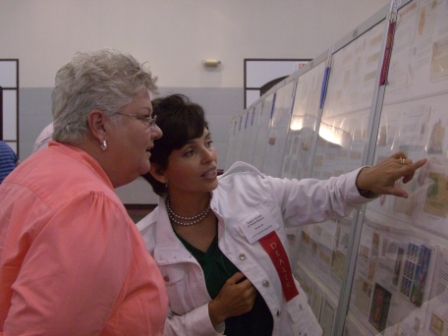 **********************************
Each year, the Greater Houston Stamp Show plays host to the nationally famous Single-Frame Color Competition which draws exhibits from across the country.
The special Brown Color Single-Frame competition is scheduled for our show in September 17-19, 2021.
Click below for a copy of the Exhibit Rules and Entry Form. This will open into a printable .pdf file:
We hope you will use this extra year to work on your single-frame and multi-frame exhibits so you can win some of our great hand-crafted awards!
Questions About Exhibiting?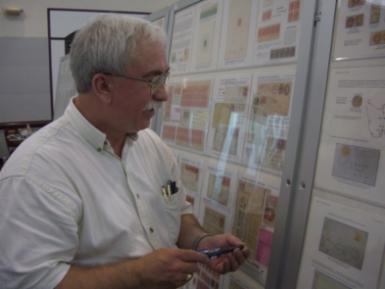 ===========================================
Awards Presented at the 2019 Show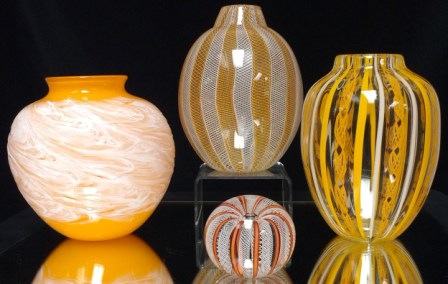 They are art glass objects produced by Houston Studio Glass, Inc. owned by Kathy Poeppel and Richard Moiel. The vases on the top and right are the Grand and reserve Grand awards for the show competition. The vase on the left is the single-frame Grand award and the paper weight in the foreground is the single-frame Reserve Grand award.
The TSDA Most Popular Exhibit Award
Through the generosity of the TSDA, we will once again be offering the Texas Stamp Dealer Association Most Popular Exhibit Award.
All multi-frame exhibits entered into the 2021 competition will be eligible for this award, which is given out to the exhibit receiving the most votes by the stamp collectors at the show.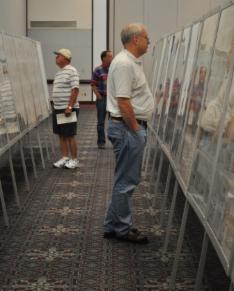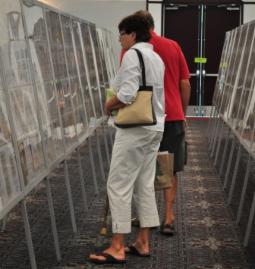 *********************